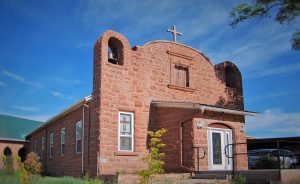 Sunday Mass
We regret that due to the Zuni Pueblo's necessary weekend lockdown to prevent the spread of the Coved19 virus, Holy Mass at St. Anthony's church will not be open to "in person" worship.
Sunday Mass will be "live-streamed" from the church at 10.00am log on to:
http://stanthonyzunichurch.dyndns.org
This is our own web site for church services. Once on site click "video".
Public Worship is transferred to Monday when Mass will be celebrated at 10.00am and 6.00pm.
Please continue the use of face masks for the benefit of the whole community. We regret that as of yet we cannot have our social gatherings
Priests will be available to celebrate the Sacrament of Reconciliation on request. Please telephone 1-505-782 2014 to arrange an appointment.
Holy Mass is available from the cathedral on Sundays 11.00am
Live Mass from the Diocese of Gallup www.dioceseofgallup.org
Daily Mass is transmitted on RelevantRadio.com