Thank you for wanting to help our children and the Mission at the St. Anthony School.
The St. Anthony School relies on donations from generous people like you.
Your Donations will help provide a quality education for students at the Zuni Pueblo.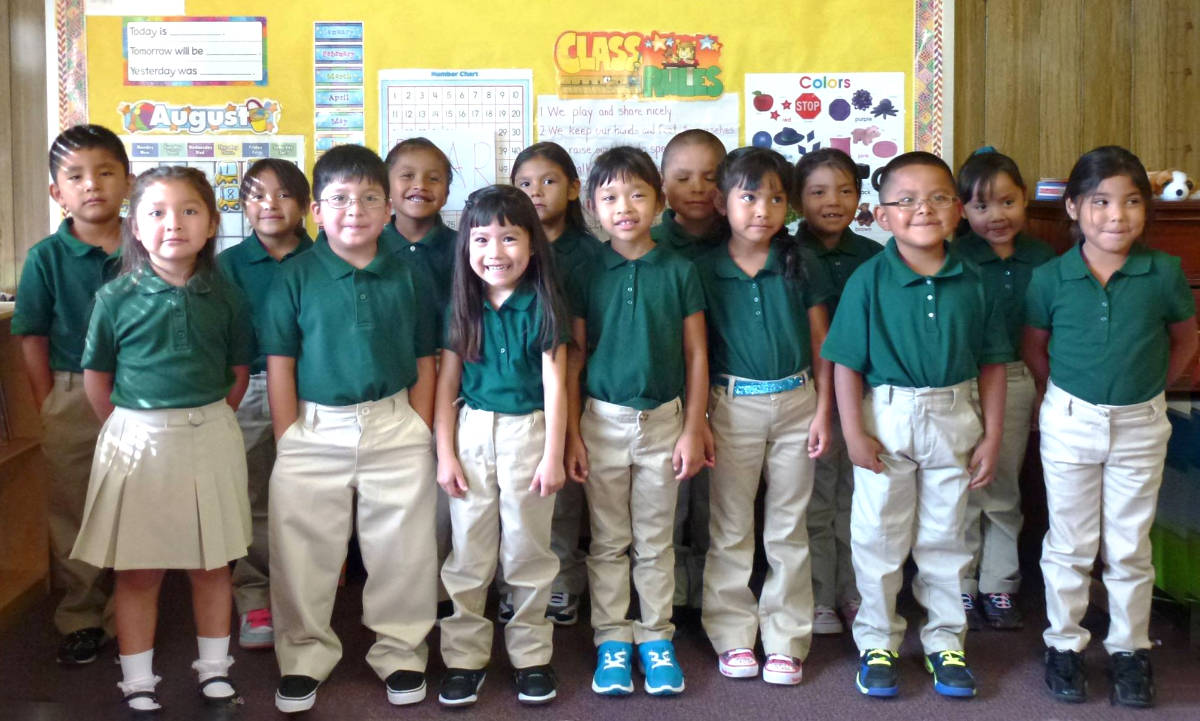 There are many ways you can help support St. Anthony School
Make Regular Donations
Regular donations small or large, at the intervals of your choice, enable us to meet the daily needs of our school. We will keep you informed of our school's progress and activities.
Student Adoption/Sponsoring Program
Donate anonymously to a "family or student fund". It is a generous way of helping. For $40 per month you get a photograph of your "Adopted Zuni Student" with his or her grade and name. You can write to "your" student through the school whenever you wish. Your student will write a personal note to you at Christmas and Easter. St. Anthony will keep you informed of life at the school through our monthly newsletter. You will know you are helping.
Get the most out of your IRA
Funds drawn from Individual Retirement Accounts incur taxable income. By making a charitable donation directly from your IRA to St Anthony Indian Mission you can save on taxes. It will help the school as well. Your donation counts towards your minimum required distribution.
(Please consult the financial institution which holds your IRA)
Bequests
The generosity of our friends can continue even after they have passed to their eternal reward. Including St. Anthony Indian Mission in your Will ensures that the education and formation of our young students continues beyond our own life span. Please consider making a bequest to our school by including us among your final wishes. It will do your heart good.
Donations by mail:
St. Anthony Indian School
P.O. Box 486
Zuni, New Mexico 87327
Credit Card donations by telephone:
Call 1-505-782-2888
8.00am – 3.30pm Mountain Time
Priscilla or Vernalita will be happy to help.
Donate to St. Anthony Mission School through GoFundMe or Acceptiva
Go to our: GoFundMe page
Make a Donation through Acceptiva Now.
Help Us Out. It's a Very Worthy Cause.
It Will Do Your Heart Good.

To Make a Donation:  Click Here
We use Acceptiva for safe and secure credit card donations